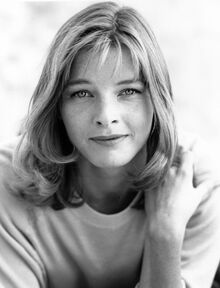 Tammy MacIntosh (born 16 February 1970 in Perth, Western Australia) is an Australian actress who is best known for portraying Dr. Charlotte Beaumont on the medical drama All Saints and Jool in the TV series Farscape. Tammy plays Dr Mac in ABC's crime drama Miss Fisher's Murder Mysteries.
Personal life
Tammy grew up in Perth, Western Australia, Australia and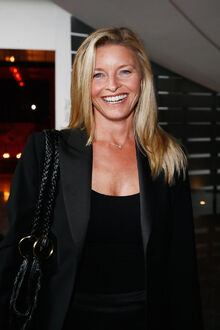 attended Morley Senior High School and Mount Lawley Senior High School. She graduated from the Western Australian Academy of Performing Arts, a division of Edith Cowan University.
She married Mark Yeats in October 2005 and had a son, Benjamin Yeats.
Career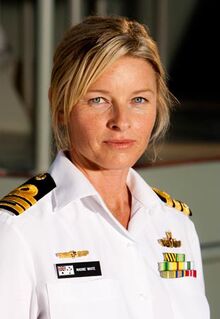 Tammy MacIntosh started out as a reporter for a children's show in South Australia known as C'Mon Kids in the late eighties.
MacIntosh has an extensive list of TV credits including Police Rescue, The Flying Doctors, Something in the Air, Grass Roots, Stingers, State Coroner, Good Guys Bad Guys, Wildside, McLeod's Daughters, G.P., The Feds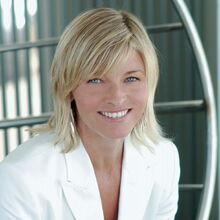 III and Chances. She also played a main character in the first season of the BAFTA Award winning BBC show, Jeopardy.
Before joining All Saints, she played the character of Jool on Farscape. She was also a well-known face in her regular role of Kathy in Police Rescue.
Macintosh's film and theatre credits include Police Rescue: The Movie, the Melbourne Theatre Company's Shark Fin Soup, the Sydney Theatre Company's Private Lives, and the Ensemble Theatre's Blinded By The Sun, Sleeping Beauty (2011 film) in post-production.
She had a recurring role on Sea Patrol portraying Commander Maxine 'Knocker' White.
She played Dr Mac in ABC's crime drama Miss Fisher's Murder Mysteries.
She currently stars as Kaz Proctor in the popular Foxtel prison drama Wentworth and has been a main character since Season 4.